Depending on the season may have slight differents
Please be possible, and inquire the arrangement of the menu

Our most popular Pork miso renewal!
From January 1, 2020
Pork miso
1,930yen【1,755+175(TAX10%)yen】
Delicious miso sauce of Hakone Sanroku Pork and our homemade miso is a GOOD match! ! It is carefully nurtured in the environment-rich area of ​​Hakone West Mountain Foot. Of course, we are offering safe and safe Yamagata pork with a focus on feed and water. Please try the meat characterized by its softness and sweetness of fat. Japan's leading fermented miso and rich in vitamin B. Delicious x delicious is still delicious.



Click the image to see the enlarged image.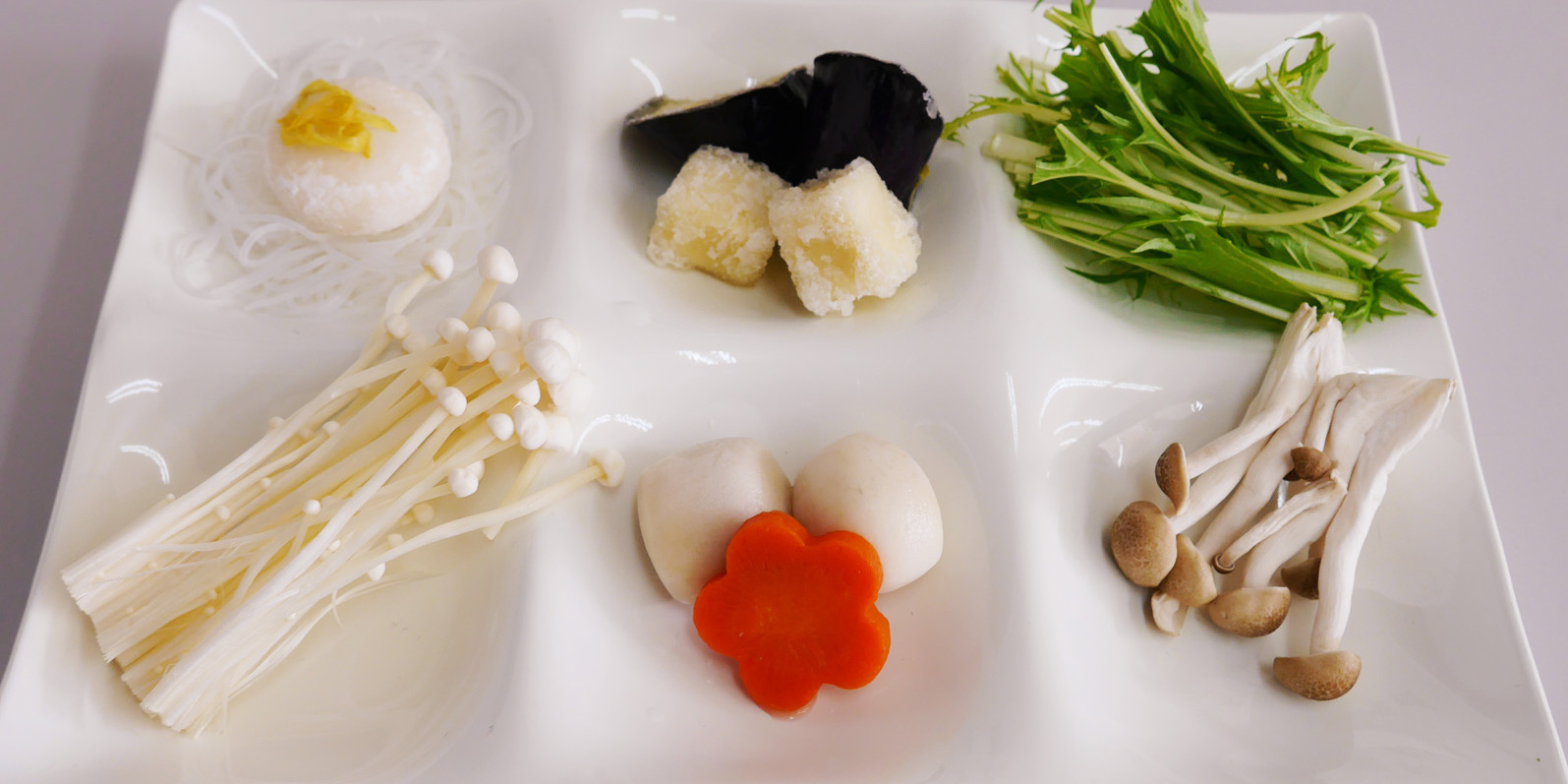 Pounding rice,Mung bean noodles,2 mushroom,Eggplant,Tofu,Green leaves,taro potato,Carrot
Shoujin Vegan Udon Set

Radish pickles,Chestnut,Udon,Rice,Miso soup,Harusame salad,Grape juice,Fied Tofu

*The soup of the soup uses the kombu and shiitake mushrooms.

1,380 yen【1,255+125(TAX10%)yen】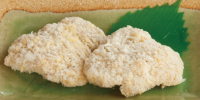 Special Set P( PORK set )
+
550
yen

【500+50(TAX10%)yen】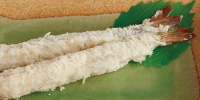 Special Set S( SHRIMP set )
+
660
yen

【600+60(TAX10%)yen】
Wakasagi fish gozenage
(Pot of fried wakasagi fish) With kumosuke soup

It's the most gratifying, favorite cuisine of our inn both in taste and in volume. Enjoy our specialty Wakasagi, the fresh catch of the season, steaming hot just out of the frying pot. On October 1 each year, when the season opens for the fish at the Lake Ashinoko, the first catch is dedicated to the imperial court. Also in February every year, the traditional Wakasagi festival is held at the locality of Moto-Hakone.

2,250 yen【2,046+204(TAX10%)yen】
Shukubagozen
With plum wine + seasonal fruit + kumosuke soup

Wakasagi fish cooked in a special sauce of sesame flavor, wild vegetables, the specialty bowl of Kumosuke, and many other delicacies of the mountain and the lake. Try them all to your heart's content.

2,860 yen【2,600+260(TAX10%)yen】
"Wappa Bentou" Takekiri wappa
With kumosuke soup

People who lived on hewing out the local specialty Hakone bamboos, known otherwise as Komai bamboos, went deep into the woods, carrying their lunches in Wappa (food container made of wood).

Prices start at 1,530 yen
【1,391+139(TAX10%)yen】
Wakasagi fish teishoku
With kumosuke soup

Our specialty Wakasagi cuisine is served in plenty in a fixed menu. The freshly fried Wakasagi is soft, crispy and light to the palate, favored by everybody. It comes naturally with the famous bowl of Kumosuke soup.

Prices start at 1,530 yen
【1,391+139(TAX10%)yen】
Yakiniku yasaiitame teishoku
With kumosuke soup

This is another hearty meal of fixed menu, with fried vegetables of the season with tender pork, garnished with the Hakone-specialty Wakasagi. Comes naturally with the famous bowl of Kumosuke soup.

Prices start at 1,530 yen
【1,391+139(TAX10%)yen】
We prepare cuisines to meet your budget.
Vegetarian meals are also available.

Steaming Egg

340

yen【310+30(TAX10%)yen】

Noodles

Udon・Soba



340

yen【310+30(TAX10%)yen】




Salada

340

yen【310+30(TAX10%)yen】




Fruits

340

yen【310+30(TAX10%)yen】




Beer

660

yen【600+60(TAX10%)yen】




Alchol 0.0% Beer

470

yen【428+42(TAX10%)yen】




Japanese Sake

Hot or Cold



600

yen【546+54(TAX10%)yen】




Oolong Tea

190ml



330

yen【300+30(TAX10%)yen】




Orange

200ml



330

yen【300+30(TAX10%)yen】




Coke

190ml



330

yen【300+30(TAX10%)yen】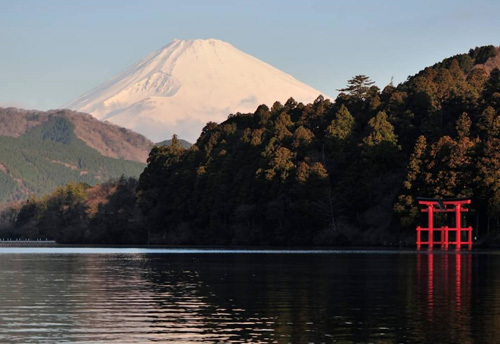 LINE 毎朝更新!
箱根湖畔荘 公式アカウント
その日の芦ノ湖の風景をLINEで発信しています。ぜひ友達登録してご覧下さい。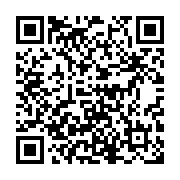 ,likebtn,,{"twitter":false,"facebook":false,"mixi":false,"mixikey":"","hatena":false,"pocket":false,"linkedin":false,"line":false,"tumblr":false,"pinterest":false,"facebookShare":false,"lineAdd":true,"lineShare":false,"sms":false,"sortItems":["lineAdd"],"options":{"line":{"counter":false,"checkurl":true,"url":"","hash":"","color":"","uid":""},"lineAdd":{"counter":true,"checkurl":false,"url":"","hash":"","color":"","uid":"@014dblna"}},"isVertical":false}